Empowering Businesses
Deploying robust Business Management Solutions for all sizes of businesses, through the implementation
of open source and highly customized software.
Automate your processes and manage business resources from one place.
Simple, reliable and best of all easy to use.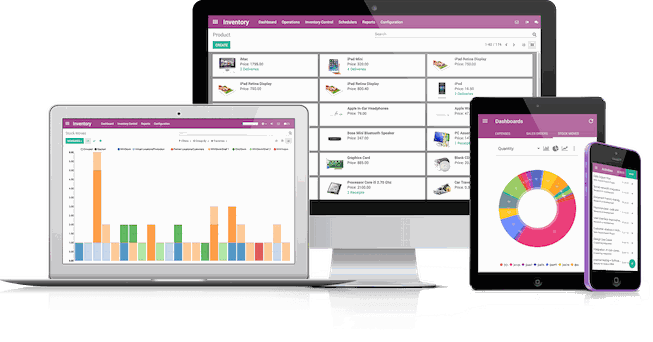 Open Source ERP and CRM Software
With thousands of modules and unlimited customizations to choose from, your entire business can be run from one app.
Manufacturing
Monitor production levels, carry out quality control and manage equipment maintenance.
Marketing
Automate your digital and real-world marketing channels.
Ecommerce
Build powerful online stores with full customization and unlimited functionality.
Wholesale Distribution
Monitor supply chains, and distribution routes, and seamlessly control your profit and loss statements.
Food Retail
Track existing stock and perishable goods, or operate your restaurant's POS system.
Real Estate
Monitor property or office rentals with detailed balance sheet reports.