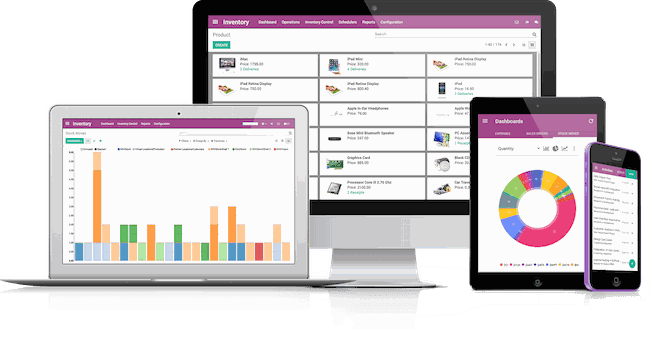 What is Odoo?
Odoo integrates accounting, sales, CRM, website construction, inventory tracking, manufacturing, HR, marketing, and productivity into one easy-to-use application.
We work closely with our clients to implement their businesses' every need into a fully customized piece of software that can be hosted either on-site or in the cloud.
Accounting
Easily reconcile all bills and payments, generate custom invoices, and synchronize your company's bank account with the software to make processing payments even easier.
Our custom made payroll module also allows you to easily process all employee salaries in a timely manner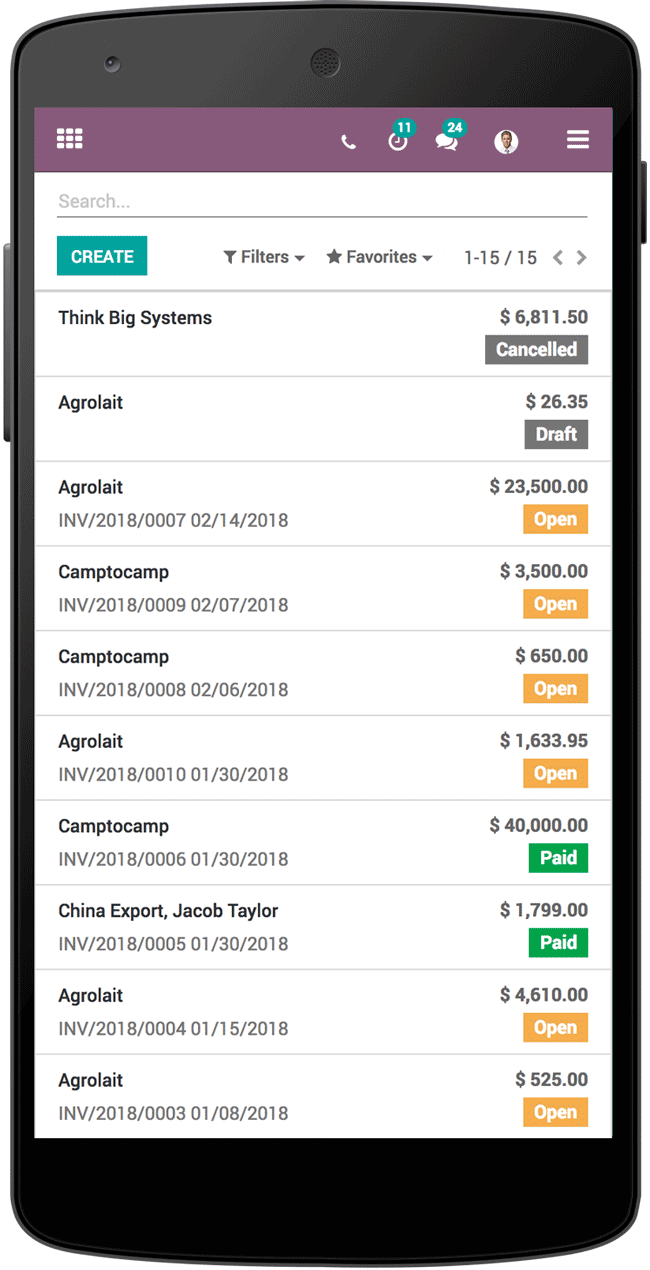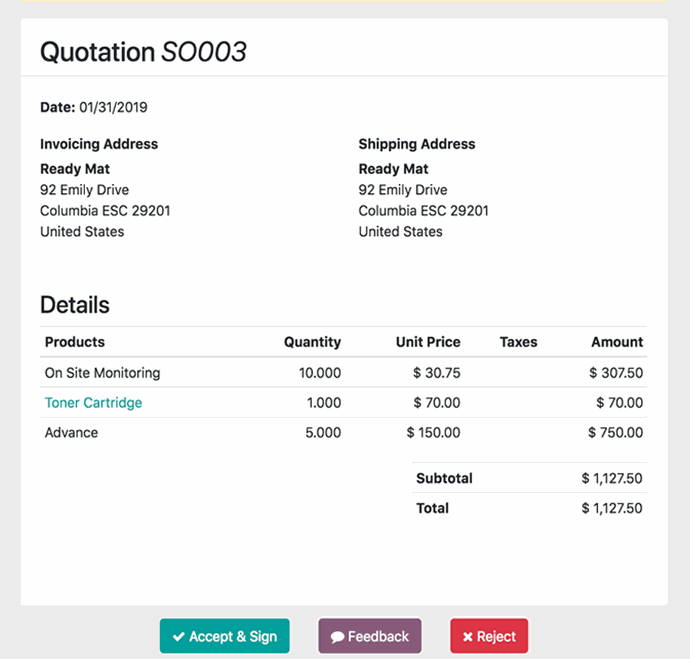 Sales
Odoo's robust sales modules cover everything from point of sale and CRM, to subscription and rental services. Generate quotations for all of your customers and have them automatically converted to invoices upon approval.
Website Apps
Built beautiful and functional websites with Odoo's website builder. It links seamlessly to your accounting, orders, POS and all other modules.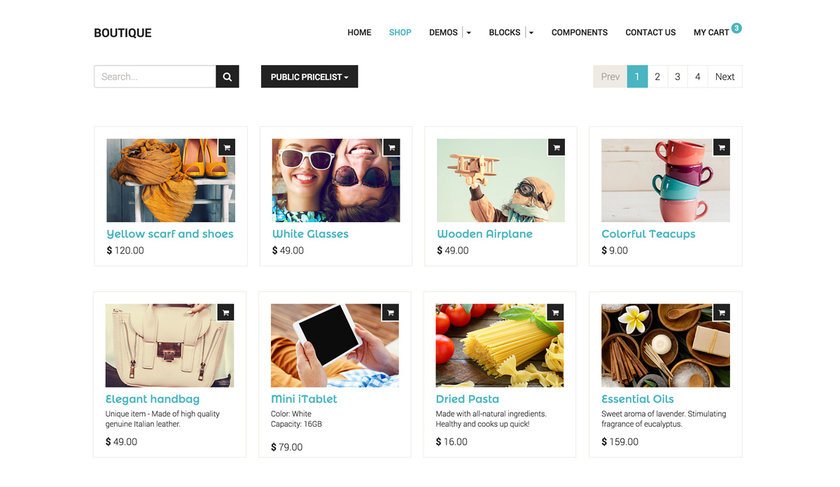 Inventory and MRP
Maximize your warehouse efficiency by monitoring inventory in multiple locations from a single application.
Maintain high quality standards in manufacturing using Odoo's built in MRP.
Human Resources
Manage recruitments, appraisals, expenses, leave and attendance using custom made employee profiles.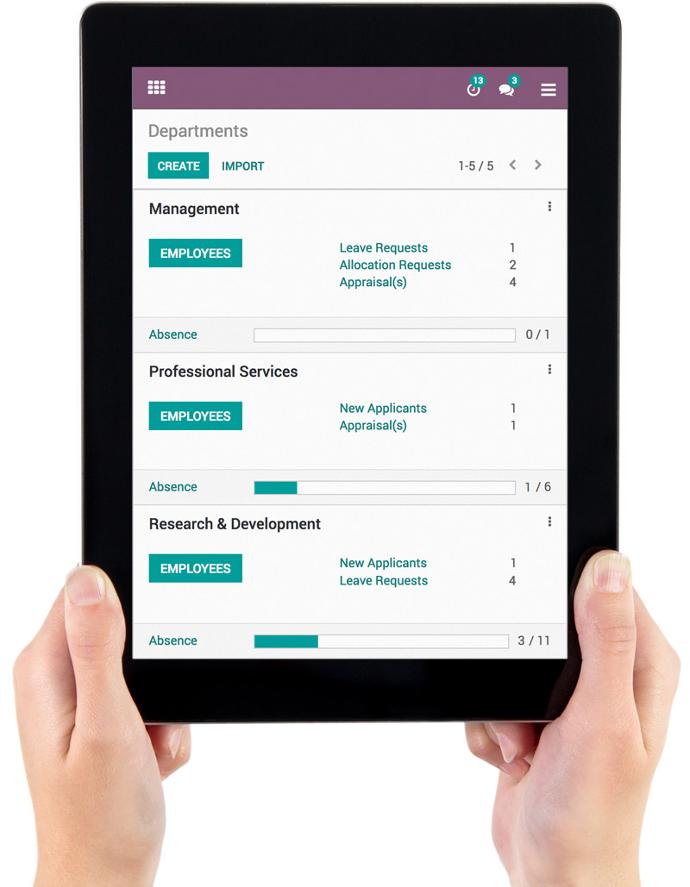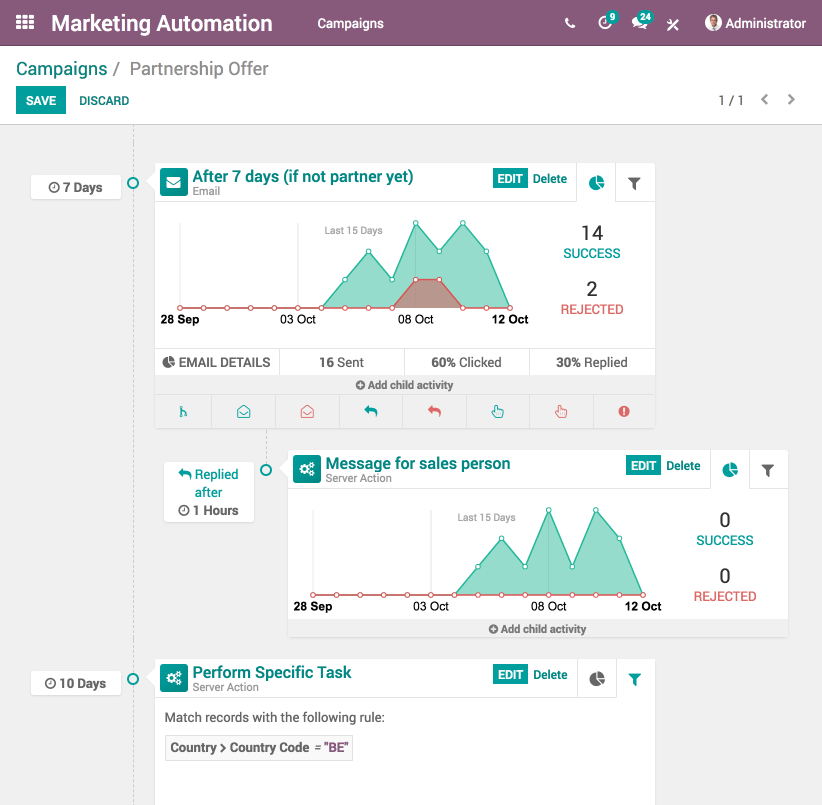 Marketing
Launch marketing campaigns across multiple channels, including Social Media, Email, and SMS, and create effective customer surveys integrated into your website.
Services
Manage active and past projects, create field service reports and host a robust helpdesk to assist with any customer queries.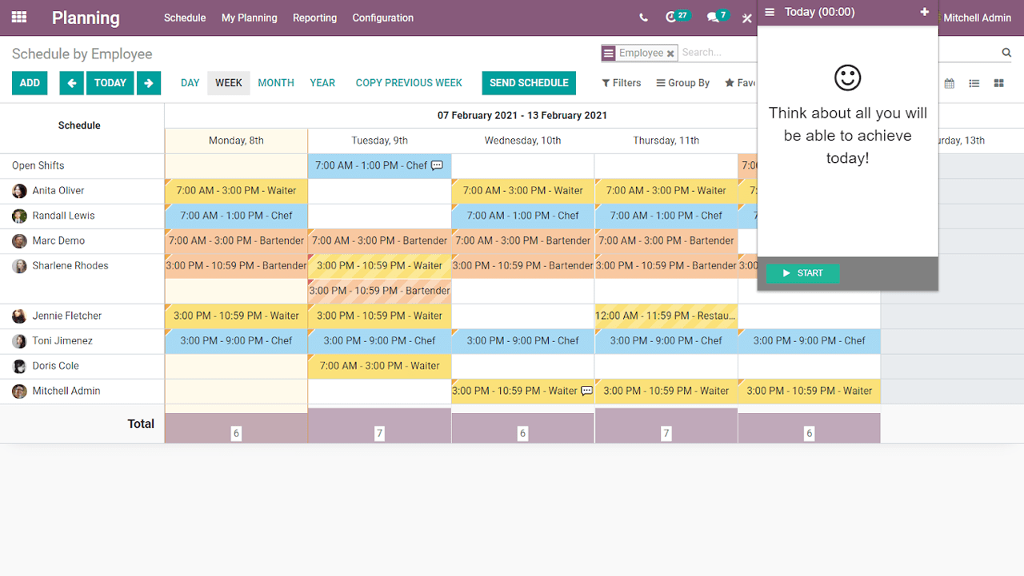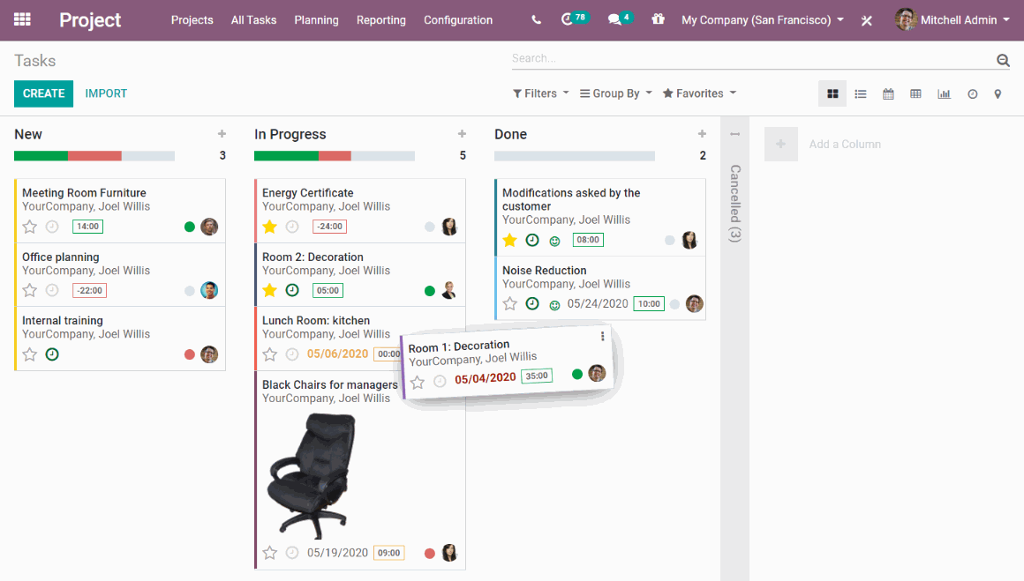 Productivity
Create VOIP calls within your management software.
Post notes and questions to a custom discussion board.
Bring machines online using Odoo's IoT Box.