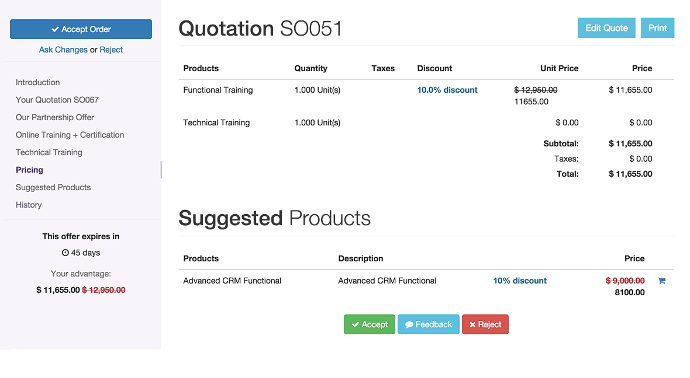 Quotation Features
Online quotation editor.
Odoo sign or credit card online payment.
Upsell to boost your average revenue per order.
Negotiate directly on the quotation.
Your quotations online
from quote to Odoo Sign
Sell more with clean quotations
Professionally showcase your products and services.
Send clear and complete quotations to your prospects. Add product descriptions, beautiful images, and additional information simply by dragging and dropping building blocks.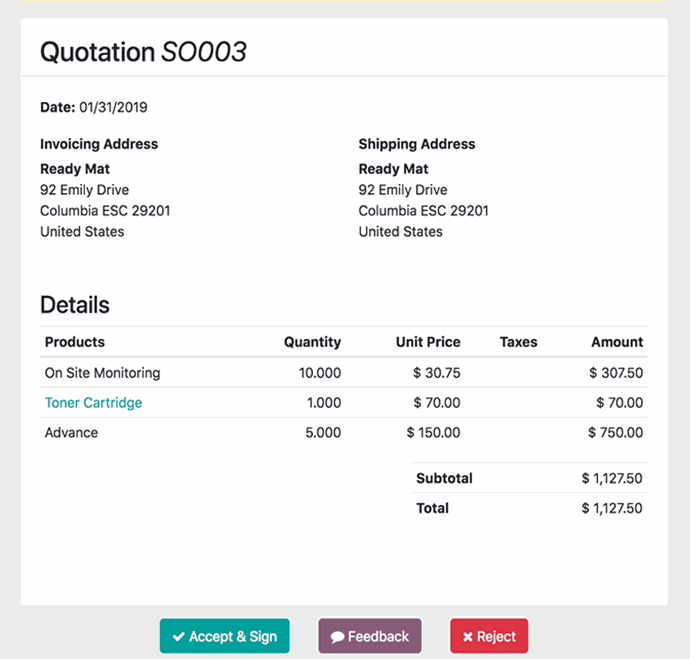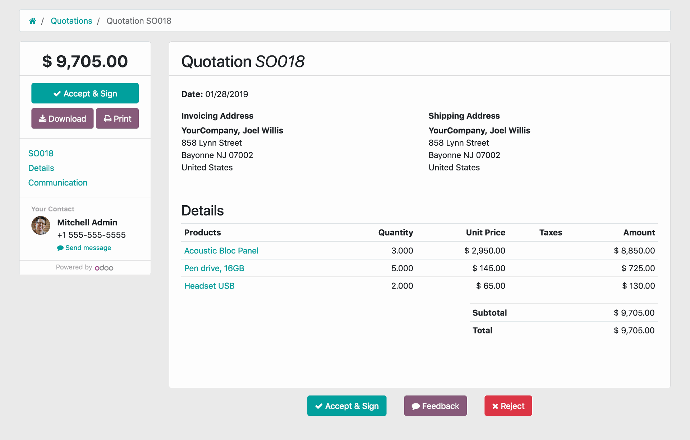 Order & contract sorting
Automate operations and focus on customer relationships and revenue.
From quotations to sales orders
Convert quotations into sales orders with a single click, or let the customer sign off on it with a simple electronic signature.
Contract management
Invoice customers based on time and materials, easily record contracts and track invoicing phases, maintain renewal and upselling opportunities, and manage your subscriptions with Odoo's recurring contracts.
Let your customers help themselves
The customer portal gives your customers access to their quotations, sales orders, and delivery orders. Save time and use Odoo Sign to easily get signatures on NDAs, contracts or any PDF document.
See Odoo Sales App in action